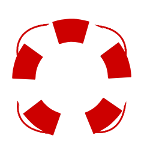 Competent and fast support
Products
Our cleaning systems help you to effectively clean and regain valuable industrial liquids such as emulsions or cutting and grinding oils. You do not need any other aids such as filters. Additionally, you can save a lot of money and help to protect our environment.
About us
Our decades of experience in manufacturing centrifuges, in rehashing cooling lubricants and in filtration technology ensure you to have a competent partner for cleaning your industrial liquids.
Consultation
To ensure you the best possible cleaning of your industrial liquids, each cleaning system is developed and designed for each individual customer. We are here to help you choose the most suitable and economical cleaning system.